Shortly after his passing in 2016, for my own entertainment, I decided to create my own little tribute to my musical hero David Bowie by way of a bit of a graphic design piece that I could maybe hang on the office wall. I got going on the piece, which gradually turned into another, and then another and eventually into six related designs.
Friends who were also Bowie fans were very enthusiastic about what I'd come up with, and said they'd like these for their own collections. So, to cut a very long story short, after some well-timed trans-Atlantic phone calls and tweaks to the original designs, I am enormously proud to announce that Pure Creative has acquired the licenses to create, sell and market the designs as Official David Bowie Merchandise.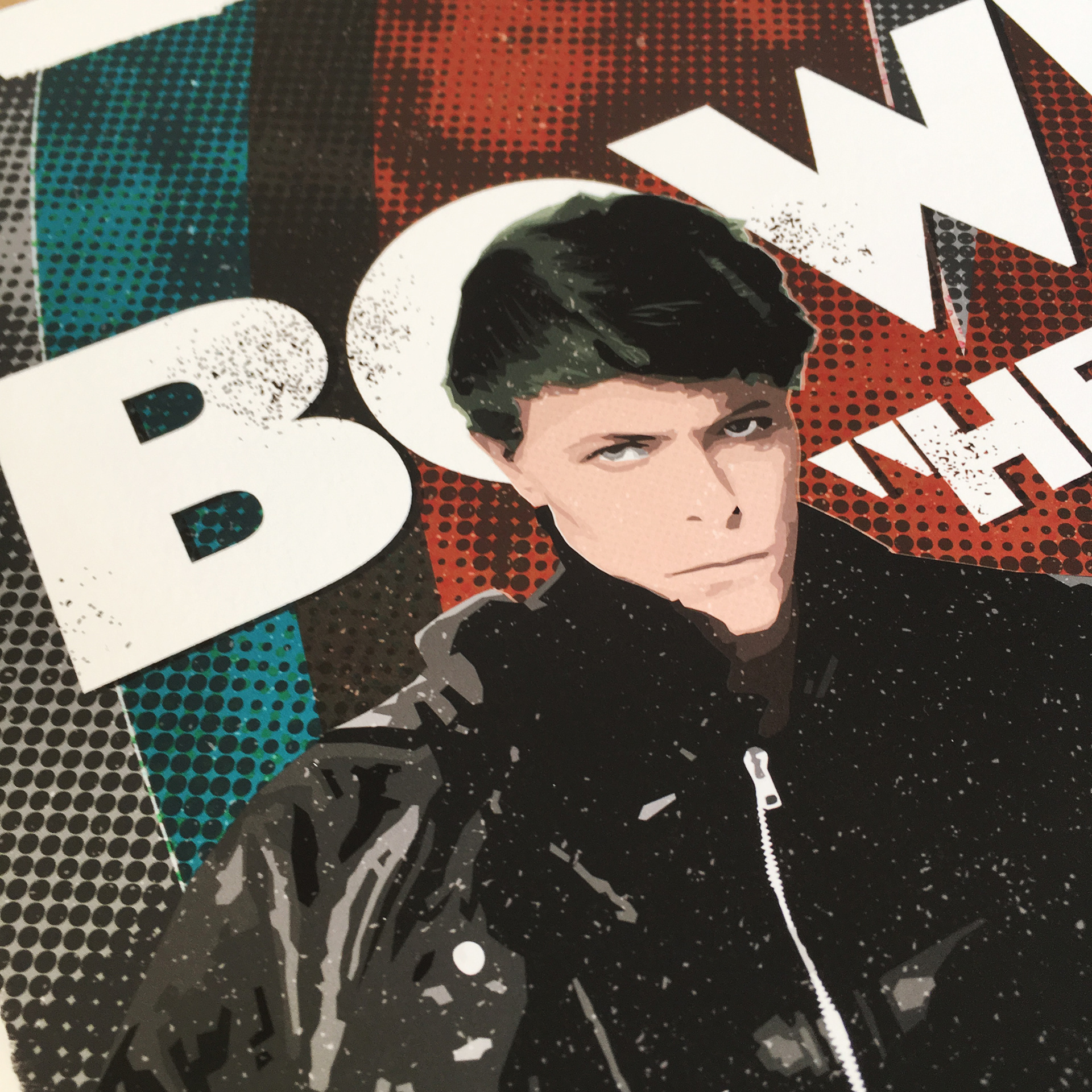 The six designs feature representations of Bowie at different points of his long and creative career – each having been redrawn as a new interpretation of iconic images by photographer like Mick Rock, Sukita, Brian Ward and Dennis O'Reagan, placed amongst familiar Bowie graphics, song titles and lyrics, all rendered in deliberately crude halftones, misaligned registration and effects to create a weathered, vintage look – as if they were relics of bygone decades.
The designs are available as high-quality Giclée prints in A2, A3 and A4 sizes, as well as greetings cards and postcards at smaller sizes. And to sell them, the Pure Creative Shop has been set up and opens its virtual doors too. Check it out now at www.purecreativeshop.com
And if you are in the North West of England, they will be available over the forthcoming months at various Makers Markets and retail locations in the Manchester area, as well as at various Bowie events and conventions. Hope to see you there!